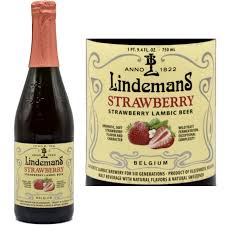 Look at all the pretty foil
@LindemansBeers #beer #craftbeer
Co hosts : Good ol Boy Tim, Good ol Boy Kendall, Good ol Boy Mike , Good ol Gal Julieanna, and Good ol Boy Dave
SUDS  Episode –  From our "Yeah you walked by these great beers on the shelf" series we discuss Brouwerij Lindemans. It's all those beers with the pretty colored foil and strange Belgian words on the label. First time we used "juice box" as a tasting reference, but please we're professionals. A good primer on primary colors and how many fruits can you combine with lambic beer.  We taste and rate the following Brouwerij Lindemans beers from 1-5:
Brouwerij Lindemans
Vlezenbeek, Vlaanderen Belgium
Oude Gueuze Cuvée René 6% ABV SUDS-5
Ginger Gueuze lambic with ginger 6% ABV SUDS-4
Apple/Pomme fruit lambic 4% ABV SUDS-2
Pêche fruit lambic 2.5% ABV SUDS-3
Framboise fruit lambic 2.5% ABV – SUDS-3
Cassis fruit lambic 3.5% ABV – SUDS-3
Kriek fruit lambic 3.5% ABV SUDS-4
info@sipssudsandsmokes.com
@sipssudssmokes (Yo, it recently changed with an "s")
Sips, Suds, & Smokes™ is produced by One Tan Hand Productions using the power of beer, whiskey, and golf. 
Available on Apple & Google Podcasts, PRX, Spotify, Stitcher, Soundcloud, and nearly anywhere you can find a podcast.
Enjoying that cool new Outro Music, it's from Woods & Whitehead – Back Roads
Download your copy here:
http://www.cdbaby.com/cd/woodswhitehead2
The easiest way to find this award winning podcast on your phone is ask Alexa, Siri or Google, "Play Podcast , Sips, Suds, & Smokes"