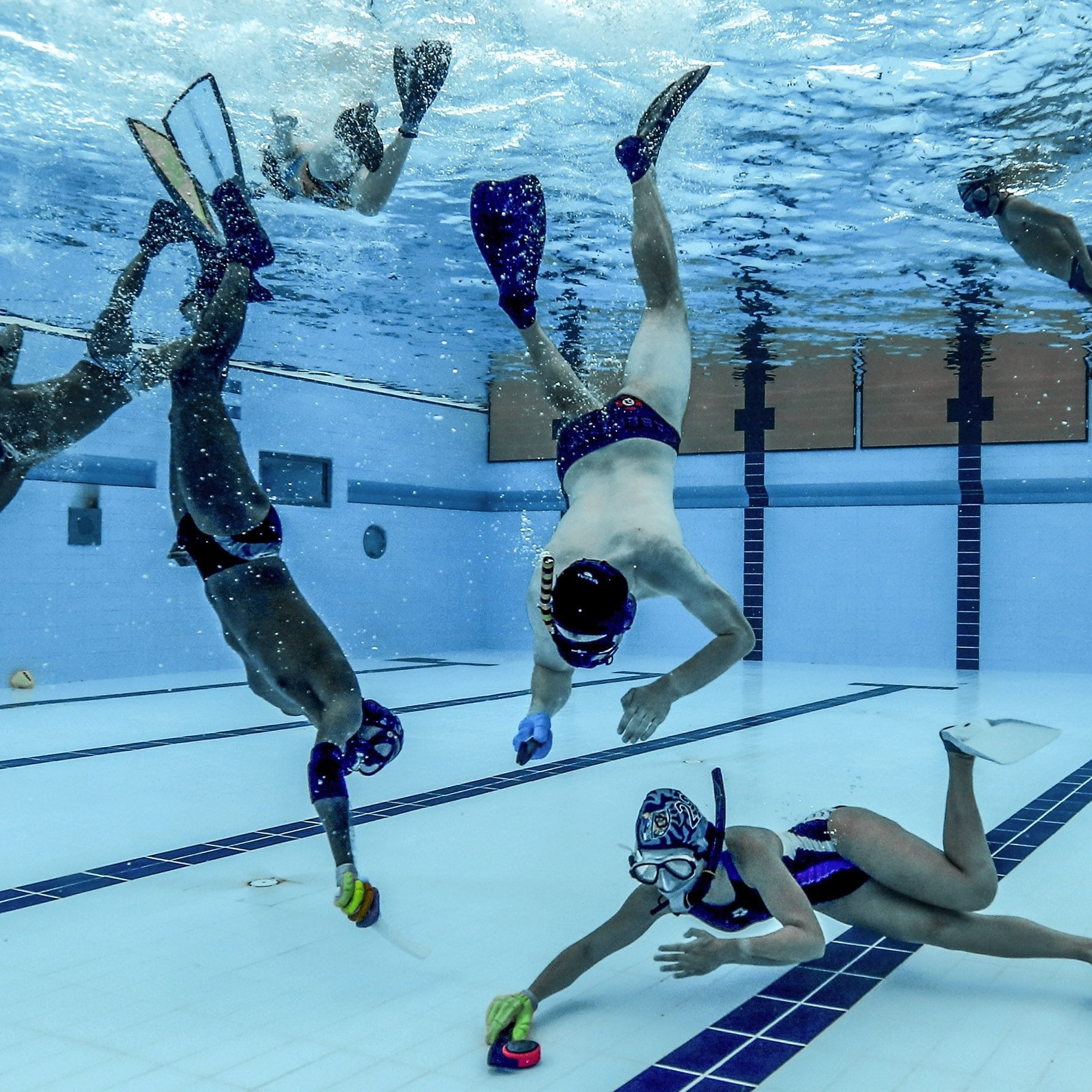 Dude your sign spinning is awesome
@ElDoradoRums @MondayNight @TheGlenmorangie @funkybuddhabrew @straightup615 @philrood @austinnrood #whiskey #scotch #whisky #rum #underwaterhockey #zorbing #axethrowing
Co hosts : Good ol Gal Cary Ann, Good ol Boy Mike, Good ol Boy Dave, Made Man Brent, Good ol Boy Justin, and Made Man Bob
We continue to pick up the challenge of navigating isolation and in this case having no/few live sports. ESPN has revived The Ocho with a buffet of competitive sports you never knew existed. We discovered the unidentified beverage pairing preparation for these events and thought we could help everyone with this participation guidance.  We taste and rate the following pairings from 1-5:
12:49 Brent - Underwater Hockey / Jalapeno Moonshine SS&S Rating - 3
https://www.youtube.com/watch?v=yCBSxuJUPi8
18:50 Cary Ann – Zorbing / Box Wine & Soda  SS&S Rating - 3
https://www.youtube.com/watch?v=f92yfPFl9NY
23:52 Mike - Axe Throwing / 151 Rum & Mt. Dew  SS&S Rating - 4
https://www.youtube.com/watch?v=zDoE47OHBQI
31:45 Dave - Russian Slap Fighting / Monday Night, Slap Fight IPA SS&S Rating - 5
https://www.youtube.com/watch?v=V9f3HWe7a-Q&feature=youtu.be
36:20 Justin – Curling / Last Snow Stout Funky Buddha SS&S Rating - 3
40:50 Bob – Caber Tossing / Glenmorangie  SS&S Rating - 3
https://www.youtube.com/watch?v=xb0FU8rSisU
Sparky - Grocery Shopping during a Pandemic – unfortunately we ran out of time and had some technical trouble with Sparky's segment. It got lost in Aisle 8 near the cereal section.
info@sipssudsandsmokes.com
@sipssudssmokes (Twitter) @sipssudsandsmokes (IG)
Sips, Suds, & Smokes™ is produced by One Tan Hand Productions using the power of beer, whiskey, and golf. 
Available on Apple & Google Podcasts, PRX, Spotify, Stitcher, Soundcloud, and nearly anywhere you can find a podcast.
Made Man Bob and Made Man Brent from The Bourbon Mafia are training for Cornhole
Check out Cary Ann's blog at:
Daily Beer Reviews are available on Instagram
@goodoleboydave
Enjoying that cool new Outro Music, it's from Woods & Whitehead – Back Roads
Download your copy here:
https://amzn.to/2Xblorc
The easiest way to find this award winning podcast on your phone is ask Alexa, Siri or Google, "Play Podcast , Sips, Suds, & Smokes"