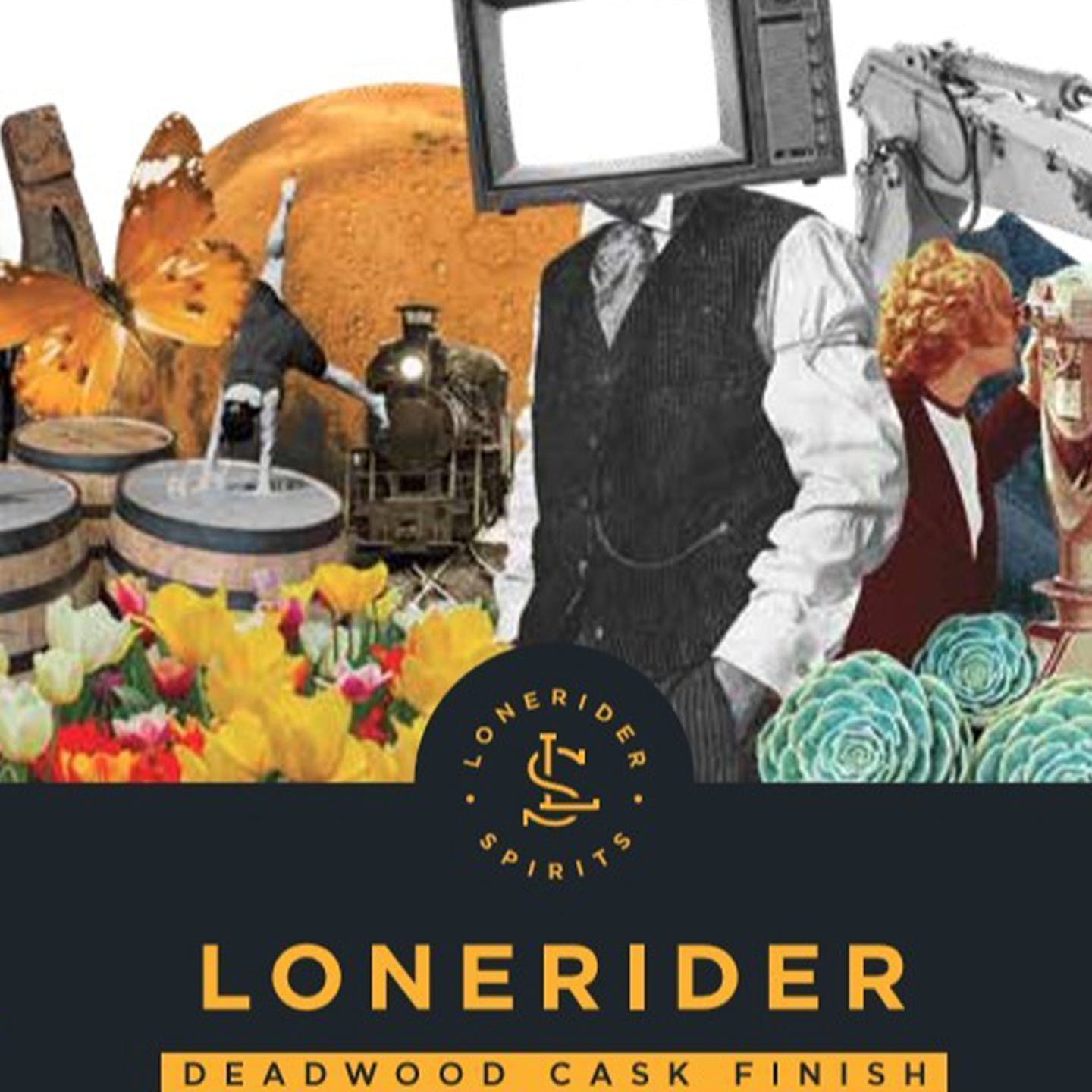 By Outlaws for Outlaws
@LoneriderSpirit @ChickenCockWsky @lawswhiskey #whiskey #bourbon
Co hosts : Made Man Brent, Good ol Boy Alan, Made Man Maury, Good ol Boy Justin, and Made Man Bob
SIPS  Episode –  A broad range of new products from Lonerider, Chicken Cock Rye, and LAWS Whiskey House. 50/50 proportions is not a goal, but it does work. We almost started the cola wars again. Bob is the only certified host to discuss Chicken Cock. You should smell yourself to reset your palate early and often to listen to this episode. You're the man, Josey. We taste and rate the following whiskey from 1-5:  
8:00 Lonerider Deadwood Cask Finish Straight Bourbon– 90 proof (45% ABV) – SIPS 2
12:43 Lonerider Tequila Cask Finish Straight Bourbon–– 90 Proof (45 %ABV)  - SIPS 3
18:10 Lonerider Sherry Cask Finish Straight Bourbon–– 90 Proof (45 %ABV) – SIPS 3
23:18 Lonerider Whiskey Mule – Ready to Drink Cocktail - 7% abv. – SIPS 4
32:00 Chicken Cock Kentucky Straight Rye – 90 Proof -  (45 %ABV) SIPS 2
38:53 LAWS Whiskey House 6-Year Bottled in Bond San Luis Valley Rye - 100 Proof (50% ABV) – SIPS 4
45:03 Lonerider Chokolate – 60 Proof (30% ABV) – SIPS 4
From the file of Questionable Casting Decisions™ we bring you – Jose' (Jo-zee)
info@sipssudsandsmokes.com
@sipssudssmokes
Sips, Suds, & Smokes™ is produced by One Tan Hand Productions using the power of beer, whiskey, and golf. 
Available on Apple & Google Podcasts, PRX, Spotify, Stitcher, Soundcloud, and nearly anywhere you can find a podcast.
This episode is sponsored by:
Manscaped- Use Discount Code SIPS at checkout for 20% off on everything including the Lawn Mower 3.0
Fine Spirits
Fort Lauderdale Whiskey Society
http://www.ftlauderdalewhiskeysociety.com/
Made Man Brent, Made Man Bob, and Made Man Bob are on a daily furlough pass from The Bourbon Mafia
Enjoying that cool new Outro Music, it's from Woods & Whitehead – Back Roads
Download your copy here:
https://amzn.to/2Xblorc
The easiest way to find this award winning podcast on your phone is ask Alexa, Siri or Google, "Play Podcast , Sips, Suds, & Smokes"