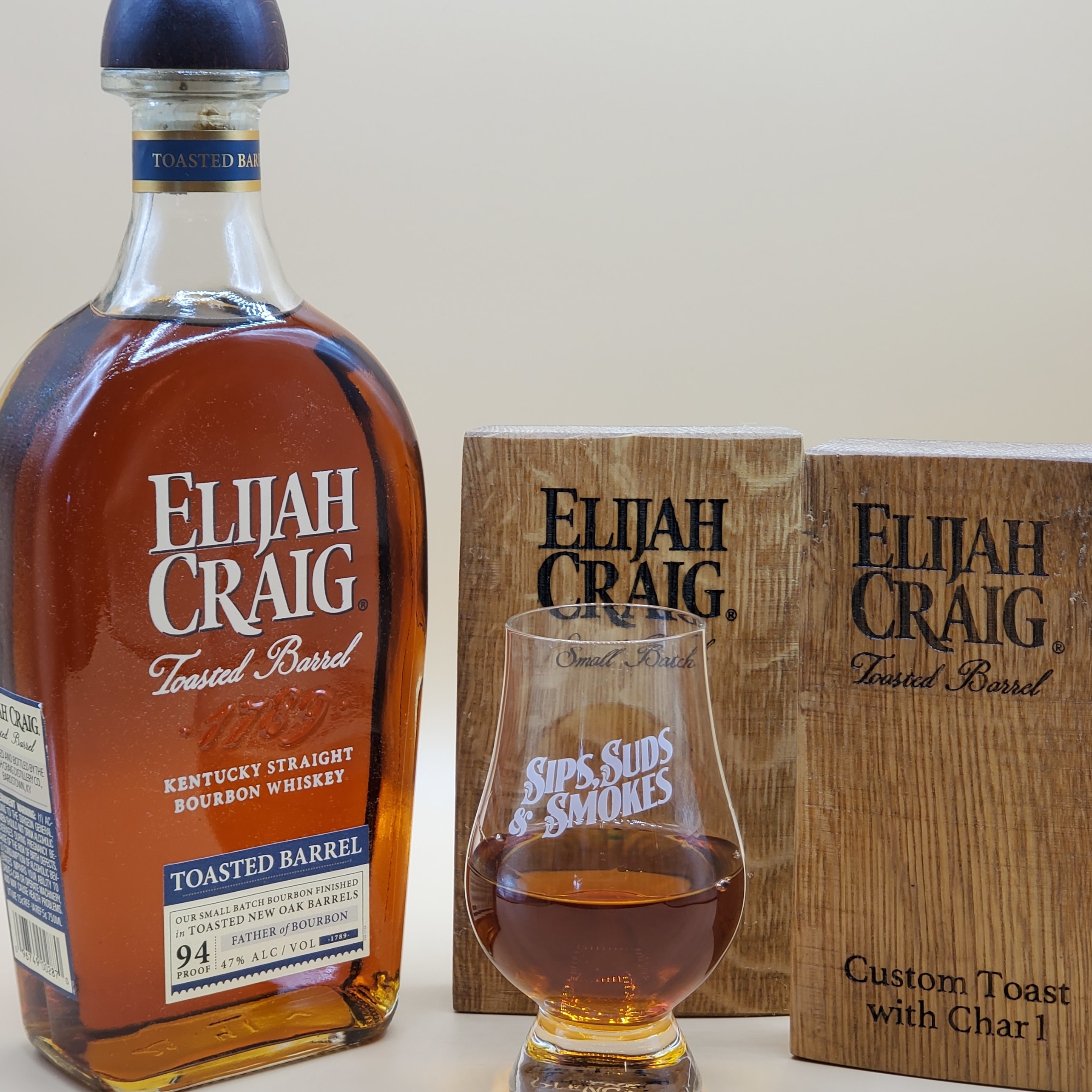 Burned. Charred. Toasted. It's all good.
@HeavenHill1935 @woodinvillewsky  @hotalingandco @jriegerco @murderandmyths@murderandmyths #whiskey #bourbon #gin #amaro
Co hosts : Made Man Brent, Good ol Boy Harmeet, Made Man Maury, Good ol Boy Justin, and Made Man Bob
SIPS  Episode –  A very highly anticipated new release from Heaven Hill, The Elijah Craig Toasted Finish. Quite a few products that are expanding distribution from Woodinville, a project of the late Dave Pickerel, Hirsch, and Rieger's from KC. Hey, let's combine whiskey, a slide, and BBQ. Be sure to call appropriate medical personnel in advance. No, Brent/Justin the slide is not clothing optional.  We taste and rate the following whiskey/gin/amaro from 1-5:  
7:20 Elijah Craig Toasted Barrel Kentucky Straight Bourbon Whiskey - 94 Proof – 47% ABV – SIPS 4
12:44 Woodinville Straight Bourbon Whiskey – 90 Proof (45% ABV)  - SIPS 3
19:15 Woodinville Straight Rye Whiskey – 90 Proof (45% ABV) - SIPS 4
24:56 Hirsch Horizons – 92 Proof – 46% ABV - $39.99 MSRP - SIPS 3
31:26 Rieger's Kansas City Whiskey-  92 proof – 46% ABV – SIPS 4
39:38 Rieger's Midwestern Dry Gin – 92.2 proof – 46.1% AVB – SIPS 4
46:24 Rieger's Caffè Amaro – 62 Proof - 31% ABV - $30.00 – SIPS 3
Made Man Brent has petitioned the WSET education group to describe the color of Gin as "the absence of brown℠". Proudly now a slogan mark of Made Man Brent and One Tan Hand Productions.
info@sipssudsandsmokes.com
@sipssudssmokes
Sips, Suds, & Smokes™ is produced by One Tan Hand Productions using the power of beer, whiskey, and golf. 
Available on Apple & Google Podcasts, PRX, Spotify, Stitcher, Soundcloud, and nearly anywhere you can find a podcast. Tap that subscribe button to never miss another episode.
This episode is sponsored by:
Fine Spirits
Fort Lauderdale Whiskey Society
http://www.ftlauderdalewhiskeysociety.com/
Made Man Brent, Made Man Maury, and Made Man Bob still profess they are from The Bourbon Mafia
Enjoying that cool new Outro Music, it's from Woods & Whitehead – Back Roads
Download your copy here:
https://amzn.to/2Xblorc
The easiest way to find this award winning podcast on your phone is ask Alexa, Siri or Google, "Play Podcast , Sips, Suds, & Smokes"