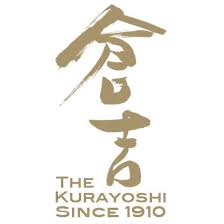 Born in the USA
@ donciccioefigli @LETHERBEE @GreenbarDrinks @FalconSpirits @beermakesthree @straightup615 @goodoleboydave #amaro #negroni #italiancocktail #digestif
Co hosts : Good ol Boy Sparky, Good ol Boy Kendall, Good ol Gal Cary Ann, Good ol Boy Dave, and Good ol Gal Julieanna
SIPS  Episode – 'Merica and Amaro, yeah this not something normally, all the way around, including the casting for this episode. We look at contributions in the USA to creating Amaro. The fake Italian accents were kept to a minimum, you're welcome. Lots of spice going on during this episode. Sip. Learn. Laugh. We taste and discuss the following Amaro: 
Letherbee Fernet – 35% ABV Letherbee Distillers Chicago, Illinois.  SIPS – 4
Tattersall Amaro – 30% ABV Tattersall Distilling Minneapolis, MN SIPS- 1
Cinque Apertivo – 15% ABV Don Ciccio and Figli Washington, DC SIPS-4
Amaro Delle Sirene – 29% ABV Don Ciccio and Figli Washington, DC SIPS-5
Lockhouse Amaro digestif – 32% Lockhouse Distillery Buffalo NY SIPS -3
Grand Poppy Amaro Bitter liqueur – 20% ABV Greenbar Distillery Los Angeles CA  SIPS-4
Breckenridge Bitter -36% ABV Breckenridge Distillery Breckenridge, CO SIPS- 2
Amaro Aplomado – 32% ABV Falcon Spirits Distillery Richmond CA SIPS- 5
Southern Amaro Liqueur 30% ABV High Wire Distilling Co. Charleston SC SIPS-2
Balsam American Amaro 44% ABV Produced and bottled by Pennsylvania Pure Distilleries Glenshaw PA for Balsam Spirits LLC  SIPS- 3 for everyone but Julie and Kendall who rated it a 4
info@sipssudsandsmokes.com
@sipssudssmoke
Sips, Suds, & Smokes™ is produced by One Tan Hand Productions using the power of beer, whiskey, and golf. 
Available on iTunes, Google Podcasts, PRX, Spotify, Stitcher, Soundcloud, and nearly anywhere you can find a podcast.
Catch Good ol Boy Dave's Daily 60 Minute Beer reviews on Instagram and Twitter
@goodoleboydave
Sparky's audition tape for the Italian version of X Factor was rejected for the 8th time. You can catch him on his blog
https://parentingwhileintoxicated.com/
Kendall got lost on the way to a SUDS episode but still enjoyed the distraction. Check out his blog at:
www.beermakesthree.com
Princess Cary Ann of all things alcohol is just stuck on 5. Check out her blog at:
Enjoying that cool new Outro Music, it's from Woods & Whitehead – Back Roads
Download your copy here:
http://www.cdbaby.com/cd/woodswhitehead2
The easiest way to find this award winning podcast on your phone is ask Siri or Google, "Play Podcast , Sips, Suds, & Smokes"