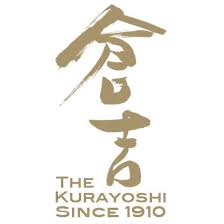 I've never had this before
@AperolUSA  @campari  @AmaroMonte @FernetBranca @beermakesthree @straightup615 @goodoleboydave #amaro #negroni #italiancocktail #digestif
Co hosts : Good ol Boy Sparky, Good ol Boy Kendall, Good ol Gal Cary Ann, Good ol Boy Dave, and Good ol Gal Julieanna
SIPS  Episode – Amaro 101, oh this very confusing beverage of herbs and spices. Quite popular in Italy but this beverage has origins back to the Egyptians.  It's fabulous neat, with some simple mixers, and in cocktails. You will get beyond that same old routine and venture to some cool stuff on that back bar you always wondered about. This episode is a pre requisite to all of our amaro episodes. We taste and discuss the following Amaro: 
Aperol – 11% manufactured by Campari group Headquarters in Milan SIPS- 4
Campari – 20.5-28.5% depending on the country in which it is sold.  Manufactured by Campari  Group headquarters in Milan – SIPS – 4
Amaro Montenegro – 23% produced in Bologna, Italy by Gruppo Montenegro  SIPS-3
Cynar – 16.5% Manufactured by Campari Group – SIPS-4
Fernet Branca -39% produced in Milan Italy by Fratelli Branca Distillerie SIPS-5
Cocktails
Spritz – 3 ounce Prosecco, 2 ounce seltzer water, 1 ounce Aperol
In an old-fashioned or Collins glass, pour in Prosecco and Aperol and top off with selzer water.  Garnish with orange slice  SIPS – 4
Negroni- 1 ounce Campari, 1 ounce gin (Beefeater was used in this cocktail)
And 1 ounce Sweet Vermouth (Carpano Antica Formula Sweet Vermouth was used in this cocktail)    Add ingredients together in a cocktail shaker.  Shake well with cracked ice.  Strain into an old fashioned either neat or with ice and serve with an orange peel twist.  SIPS – 5
Some references that helped in the making of this episode:
Articles:          
 The Complete Amaro Guide:  Amaro 101
https://vinepair.com/explore/category-type/amaro/
Amaro 101: An Introduction to Italian Amari | Inu A Kena
https://inuakena.com/spirit.../amaro-101-an-introduction-to-italian-amari/
Amari 101: Your Guide to Italy's Essential Bittersweet Liqueurs
https://www.seriouseats.com/.../amari-101-your-guide-to-italys-essential-bit...
A Field Guide to Italian Amaro | Saveur
https://www.saveur.com/guide-italian-amaro/
Books
Spritz – Italy's Most Iconic Apertivo Cocktail with recipes by Talia Baiocchi and Leslie Pariseau
Apertivo – The Cocktail Culture of Italy by Marisa Huff
Apertif – A spirited Guide To The Drinks, History and Culture of the Apertif by Kate Hawkings
The Negroni – Drinking To La Dolce Vita, with Recipes and Lore by Gary Regan
Amaro: The Spirited World of Bittersweet, Herbal Liqeurs, with Cocktails, Recipes and Formulas by Brad Thomas Parsons
Bitterman's Field Guide to Bitters & Amari:  500 Bitters; 50 Amari; 123 recipes for Cocktails, Food & Homemade Bitters (Vol 2) by Mark Bitterman
I'm Just Here for the Drinks:  A Guide to Spirits, Drinking and More Than 100 Extraordinary Cocktails by Sother Teague
info@sipssudsandsmokes.com
@sipssudssmoke
Sips, Suds, & Smokes™ is produced by One Tan Hand Productions using the power of beer, whiskey, and golf. 
Available on iTunes, Google Podcasts, PRX, Spotify, Stitcher, Soundcloud, and nearly anywhere you can find a podcast.
Catch Good ol Boy Dave's Daily 60 Minute Beer reviews on Instagram and Twitter
@goodoleboydave
Sparky's work release conditions were amended just for this episode. You can catch him on his blog
https://parentingwhileintoxicated.com/
Kendall got lost on the way to a SUDS episode but still enjoyed the distraction. Check out his blog at:
www.beermakesthree.com
Princess Cary Ann of all things alcohol is just stuck on 5. Check out her blog at:
Enjoying that cool new Outro Music, it's from Woods & Whitehead – Back Roads
Download your copy here:
http://www.cdbaby.com/cd/woodswhitehead2
The easiest way to find this award winning podcast on your phone is ask Siri or Google, "Play Podcast , Sips, Suds, & Smokes"