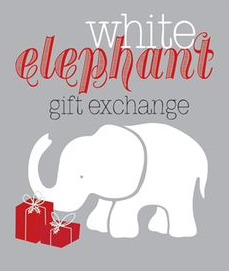 Belgian not Trappist
@stbernardus @beermakesthree #beer #belgianbeer #trappist
Co hosts : Good ol Boy Caperton, Good ol Boy Kendall, Rev. Mark , Good ol Boy Mike, and Good ol Gal Julieanna
SUDS  Episode – Never ask beer people to read things in a foreign language. We can drink and rate it all day long, but pronounce something properly, negative. This is a reference episode with Belgian beer from St. Bernardus. Our attempts to get with the monk theme were futile. We thank the fine residents of Belgium for tolerating our inability to pronounce Watou correctly and not banning us. Yet.  We taste and discuss the following beer: 
All beer listed is by Brouwerij St. Bernardus Watou, Vlaanderen Belgium
Abt 12      10% ABV   SUDS- 5
Prior 8      8% ABV – SUDS- 4
Pater 6        6.7% ABV  SUDS-3
Tripel          8% ABV  SUDS -4
Wit             5.5% ABV SUDS-4
info@sipssudsandsmokes.com
@sipssudssmoke
Sips, Suds, & Smokes™ is produced by One Tan Hand Productions using the power of beer, whiskey, and golf. 
Available on iTunes, Google Podcasts, PRX, Spotify, Stitcher, Soundcloud, and nearly anywhere you can find a podcast.
Kendall practiced that TM chat for months and still picked the wrong key. Check out his blog at:
www.beermakesthree.com
Enjoying that cool new Outro Music, it's from Woods & Whitehead – Back Roads
Download your copy here:
http://www.cdbaby.com/cd/woodswhitehead2
The easiest way to find this award winning podcast on your phone is ask Siri or Google, "Play Podcast , Sips, Suds, & Smokes"