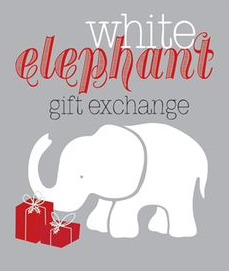 And then you shake the can
@CigarCityBeer @BFBbeer @SierraNevada @lagunitasbeer @NOLABrewing  @beermakesthree #beer #blindtasting
Co hosts : Good ol Boy Caperton, Good ol Boy Kendall, Rev. Mark , Good ol Boy Mike, and Good ol Boy Dave
SUDS  Episode – Blinded once again with beer. A blind tasting of 6 beers with a wide range of styles. The most riveting discussion of Amish produce ever captured on radio! What a fabulous way to kill an hour, with friends, that are not Amish. Something smells like ass. Could be Caperton or one of these beers. We taste and discuss the following beer: 
Kendall's picks:
Hop Stoopid 8% ABV  Lagunitas Brewing Company Petaluma CA
SUDS-4
Oktoberfest 6% ABV Sierra Nevada Brewing Company Chico, CA collab with
Bitburger Braugruppe Bitburg, Rheinland-Pfalz Germany
SUDS – 4
Caperton's pick -  Classic Saison 6.3% ABV Blackberry Farm Brewery Maryville, TN
SUDS – 5
Rev Mark's pick – Caffe Americano 12% ABV  Cigar City Brewing Tampa Fl 
SUDS-4
Mike's pick – Limoncello First Impressions 6.5% ABV 4 Hands Brewing Company St Louis MO
SUDS – 3
Dave's pick – Humid Nature Wild ale with citrus 6% ABV NOLA Brewing New Orleans, LA  collab with Modern Times Beer San Diego CA
SUDS – 3
info@sipssudsandsmokes.com
@sipssudssmoke
Sips, Suds, & Smokes™ is produced by One Tan Hand Productions using the power of beer, whiskey, and golf. 
Available on iTunes, Google Podcasts, PRX, Spotify, Stitcher, Soundcloud, and nearly anywhere you can find a podcast.
Kendall is now on a coast to coast road trip seeking Amish produce. Check out his blog at:
www.beermakesthree.com
Enjoying that cool new Outro Music, it's from Woods & Whitehead – Back Roads
Download your copy here:
http://www.cdbaby.com/cd/woodswhitehead2
The easiest way to find this award winning podcast on your phone is ask Siri or Google, "Play Podcast , Sips, Suds, & Smokes"